Scandinavian Outdoor Living

Finland for Thought - American Blog in Finland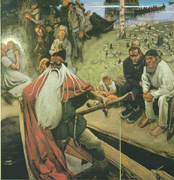 Tolkien and Kalevala
Great Lakes Fishing
Educated Angler is the premiere Great Lakes Fishing Resource featuring message boards, chat, fishing reports, webcams, and fisheries news.
Listed in Scandinavian Directory from Apexoo
Hunting Links Galore Thousands of links to great hunting sites. Guides, Outfitters, Resorts, Lodges, Clubs and Associations, Hunting Dogs, Game Species, Taxidermy, Wildlife Art, Hunting Products, Magazines, General hunting information and much more.